Webcam Live Benidorm - Spain

view over the sandy beach backed by palm-lined promenades, bars and rows of skyscraper in the seaside resort located on the eastern Mediterranean coastline of Spain, the famed Costa Blanca.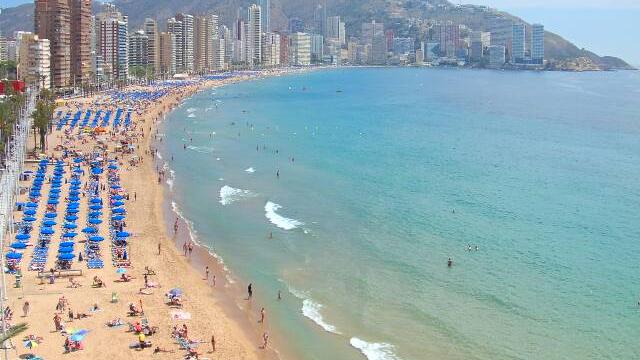 BENIDORM WEATHER
Webcam Live Costa Blanca - Spain

view over the beach in Altea, the smallest town located on the beautiful Costa Blanca between the famous destinations Benidorm and Calpe.



view over the blue flagged beach in L'Albir, the resort-town with 600 metres of crystal clear coastline and located just 6 km away from Benidorm.